Looking for Wireless
From a single access point to a multi-site, high speed, roaming indoor wireless network Netcom92 will deliver beyond your expectations. Using our expertise and portfolio products we can exceed the requirements for any indoor solution regardless of size or complexity.
Netcom92 offer a FREE onsite survey service which will give a very accurate detailed site survey for your NEW WLAN/Wireless Network, the reliability and usability of any indoor wireless network relies on a thorough understanding of the environment, and this is where Netcom92 excel in delivering wireless networking solutions that surpass customer expectations…
Netcom92 use the latest software to analyse wireless coverage and optimum locations for access points. Netcom92 are able to produce accurate CAD format drawings/plans of your buildings, so that we can deliver an accurate site survey within a number of days.
Netcom92 utilise amazing products such as the award-winning Extricom Wireless LAN System which incorporates multiple breakthrough innovations in a system that raises the bar for WLAN performance, flexibility, and ease of ownership.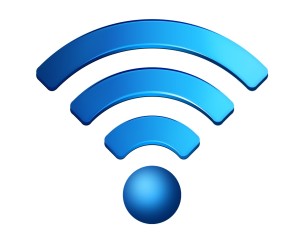 Groundbreaking architectural thinking gives you a solution that is fully IEEE 802.11-compliant, but changes all of the paradigms about the Wi-Fi experience.
Provides stable, guaranteed performance, enabling the industry's first Service Level Agreement (SLA) for WLAN users
Easy to deploy and maintain, without the complexities of RF cell planning
Delivers both seamless mobility and high capacity, with blanket coverage and no co-channel interference
Built for enterprise triple play, without performance trade-offs
WLAN you can count on… just like a wired network… anywhere in your facility
In short, Extricom enables the All-Wireless Enterprise today. Voice (VoWLAN), data, and video, and location services are delivered with an always-on, robust and mobile Wi-Fi connection to any client, in any environment. The Interference-Free™ WLAN System is purpose-built to slash wireless complexity and future-proof your network for tomorrow's multi-service demands.
A New Generation of Business Value
A new generation of applications, such as voice over Wi-Fi, locationing, "access anywhere" data connectivity, and multimedia communications, requires a new type of WLAN.
At the heart of the solution is a simple yet powerful idea: eliminate the concept of cell-planning, and replace it with Channel Blanket™ architecture. In the Channel Blanket, each Wi-Fi radio channel is used on every access point to create continuous "blankets" of coverage.
The sophisticated Extricom WLAN Switch tightly controls a set of multi-radio 802.11 a/b/g/n UltraThinTM Access Points (APs), to deliver a series of industry firsts:
Multi-layer WLAN, composed of multiple overlapping Channel Blankets on any combination of channels in any band, powered from the same the set of access points
No AP-to-AP handoff, which ensures seamless mobility, continuity of security session, and optimal service delivery
The elimination of co-channel interference, the critical component to providing complete coverage, maximum bandwidth, and guaranteed connection rate and bandwidth
TrueReuse™ channel processing, which multiplies per-channel capacity by enabling frequency re-use at higher density than traditional cell-planning.
In the 21st Century, information literacy is critical for a student's success later in life. Access to and experience with a wide range of IT applications is essential to ensuring this literacy.
The benefits of a pervasive Wi-Fi deployment in primary and secondary education include:
Infrastructure Flexibility: A school's learning technology needs are as diverse as class sizes. A WLAN can be quickly rolled out virtually anywhere to meet those needs
Speed: Students can access a WLAN-enabled learning environment in a matter of seconds, without special connections or a tangle of cables
Resource Mobility: A WLAN allows technology learning tools such as laptops to be moved to wherever students are, rather than vice-versa.
Unique Challenges of Education
Deploying WLAN in the classroom can bring enormous benefits, but there are some distinct technological challenges to this environment:
Small school IT departments are called upon to support large numbers of users, so the WLAN solution cannot require time-intensive configuration and administration
Wireless coverage issues are created by schools' sprawling layouts and the need to provide connectivity to multiple users in the confined area of a classroom
Security compliance regulations require separation of student and faculty networks
Uncertain school budget processes require that the deployed WLAN ensure costs are kept low, leverage existing infrastructure, and offer advantages in terms of scale and price.
Extricom Deployment Tool
A hallmark of the Extricom WLAN system is its simplicity of deployment. The Extricom Deployment Tool is an easy-to-use software application designed to help you quickly decide the optimal position for Extricom's APs, to maximize both coverage and capacity with minimal effort.
Key features of the Extricom Deployment Tool include:
Simple, intuitive GUI to graphically represent coverage areas
No need for RF cell planning
Import of generic map layout diagrams
Flexible placement of network components
Clear feedback of configuration status per switch and AP
Concise graphical signal coverage representation through color coding
Provision for air rates, Rx power and Same Band configuration
Our wireless Suppliers: