Do you want to up your security?
Netcom recognises the importance of security and are fully equipped and qualified to safley install CCTV solutions to your premises.
We offer a completely free site survey to tailor a CCTV solution that meets your requirements and budget so contact us now.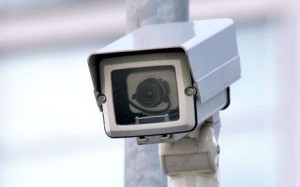 Challenges
In the campus area, the number of security guards is limited, and there are many places that are not being monitored. Traditional DVR solutions are no longer able to meet its surveillance needs, and an advanced security system is required to tighten up campus security. As megapixel cameras (CCTV)  offer up to four to six times the image quality provided by analog cameras, deploying complete megapixel surveillance solutions is ideal for schools. Megapixel solutions offer significant benefits for surveillance operations. However, the large number of megapixel cameras (up to 90) and the need for 60-day recordings present many different issues for the system integrator, including the I/O performance of traditional NVR, stable integration of storage solutions and proven solutions that can assure end-to-end integration.