Do you want to buy a SMART Interactive Screen?
Watch the video below and then call Netcom92 today on
01279 441505

!!!
Elevate collaborative learning with the SMART interactive screen. Featuring a high-definition, shadow-free LED-backlit LCD display, the interactive screen has intuitive multi-touch capabilities and support for natural touch gestures – making lessons more visual, interactive and engaging.
SMART Learning Suite included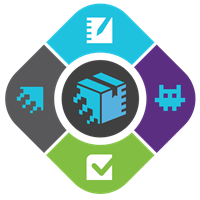 The world's best education software tools:
SMART Notebook 17: The world-leading software designed for education.
SMART lab: Create engaging activities in less than 5 minutes.
SMART amp: Discover co-creation on a level you've never seen.
SMART response 2: Quick and effective formative assessment.art